How to Deal with Difficult Clients
I often see memes and jokes where designers complain about their clients and although I sometimes find them entertaining, I don't always take the designers side... You can find some great examples of designers complaining in Clients from Hell.
Managing Your Clients
It all boils down to how you manage your clients. Your clients aren't stupid, don't make fun of them for not knowing what certain file types are or getting confused when you've tried explaining something. If someone can run a business or manage a project that requires your skills, chances are they know a heck of a lot about what they do and are very capable, intelligent human beings - they just aren't as clued up on the design world and that's why you were hired. You are a specialist and this job comes with plenty of jargon and industry knowledge. Would a quantum physicist make fun of you for not knowing what String Theory is? Or would a business owner criticise you for not knowing their products if you haven't heard of them before? Of course not.
Clients don't realise how involved and complicated design can be because the majority of them deal with facts, figures and people. They may think we just move words and shapes around to make pretty pictures. Our design interfaces are complex and take a long time to learn and much longer to master. In addition we need to know the principles and elements of design, design history and trends, best practice, the industry at large, the various target markets and a have natural talent for the aesthetic. So keep this in mind when speaking to a non-designer.
Educating Clients
If you want an easy design process you need to ask the right questions and provide clear descriptions on the meaning of anything you're asking for so that anyone can understand it. Instead of asking your client for a brief (description and information on what is required for this project and what the desired end result should be - see what I did there?), ask them specific questions. The answers of these questions can then be compiled to create a detailed brief, not missing any of the information you need. Have a look at Just Creative's example.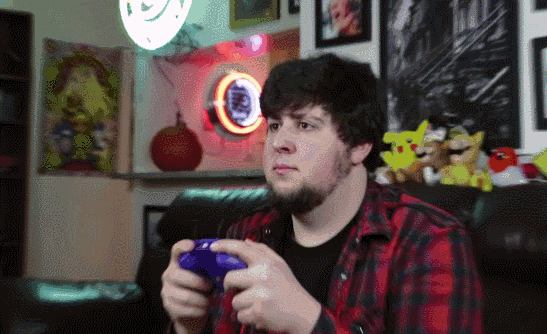 Some clients won't know they need to give you specific sizes or may forget important information that they will only remember when you are already on version final-final-final3.indd (please never name anything final - more on that in a later post). So create a generic questionnaire to send to new clients so that you not only have a comprehensive brief, but all of their information is stored in one neat little place for future reference. (I use Google Forms to compile my questionnaires.)
Criticism
If a client says "I don't like that" it's always valid. It means you need to do a better job.
Yes you made those choices based on solid reasons, but let me try and give an example to better explain. "The placement of this facet is what makes the whole thing work, but the client wants me to move it!" Instead of getting upset at your client for maybe not knowing what they're talking about or being difficult, realise that they don't like it because it can be better or that it doesn't meet the idea they want to project. They know that, but they don't know how to get it to look as impactful as they want it to be. Don't move that facet just yet, the client may want you to move it right back and make a different change and the vicious cycle will continue.
Explain why you designed everything the way you did, be thorough. The client is making choices based on gut feeling whereas you are making them on educated, well thought out reasoning based on your knowledge and experience. Designers think it may take to long to explain so the client won't listen, but that isn't the case. If you take the time to go into detail about your thought process, it will help them to understand as well as show them how knowledgeable and professional you are. Now they will be able to base their decisions on the same knowledge as you. Everyone is happy and you'll end up with a better project you're both proud of.
If you aren't the best, you can always be better.
Learn from your clients when they tell you they don't like something (I know I said that earlier, but it's important). Just because you know more about design than they do, doesn't mean that their point isn't valid and their input will lead to a better design if you work together with them. Many designers just end up doing yes sir/no sir with their clients instead of looking at it as a partnership. You are a team working on a project and your input is just as valid as theirs. If you really think it isn't a good idea to change the colour, don't just do it and say "i can't believe the client wanted to change that, I'll just not put this in my portfolio - no big deal". You are doing yourself a disfavour. Have pride in your work. Don't ever put anything out that you would be ashamed to display on your portfolio. If you have the experience and confidence in your knowledge then advise the client, tell them why it won't work, but present another solution. If you don't have that much experience then you still have a lot to learn so make the changes even if you don't agree with them. Try and understand why the client feels this works better. Use the input they've given do as much work as you have to do to get this artwork to look awesome with the new changes and learn as much as you can. Keep challenging yourself and improving, you'll only be a better designer for it. No one said this job was easy...
Proof Reading
Where ever possible, try to get the client to have all their text proof read before design starts. Develop a professional network to so that you have trusted people to refer for copy writing or editing. If the text isn't ready don't start the project. If the text ends up changing, so can the entire layout. When it comes time for the print proofs you may tell your client to check the proof and approve for print/publishing. Your client may not understand that as "read thoroughly and check for any typos or incorrect numbers that may have been missed" so say that clearly. Also don't forget to state on your contract that you are not liable for any costs incurred from any text errors on the approved proof because unless your invoice includes copy writing, the copy is not your responsibility.
Results
Learning from past experiences and pre-empting any potential problems (by using the above information) has lead me to complete quite a few of my recent projects with no changes – not one. Not saying that all of my projects go off without a hitch. With more information comes more opportunity for error and there may always be a really difficult client you come across. The best advice I can give for this is to always remain calm and kind, have patience and put yourself in their shoes, find out how to make their life easier and your life will be too.
PS: If you want to be a good designer then push yourself. Do more. Try new things. Improve yourself every day. Do something that gives you that brain energy - do you know what I mean? The stuff that gives you excitement and makes you get completely absorbed and focused. Get lost in it. Get back to that if you don't have it, search for it if you don't know what it is. It's so important to have that feeling, to be motivated and inspired to create. Find it and do it for you.
tnt,
Salma
Other articles you may like:
The Salsa Creative Studio Projects: